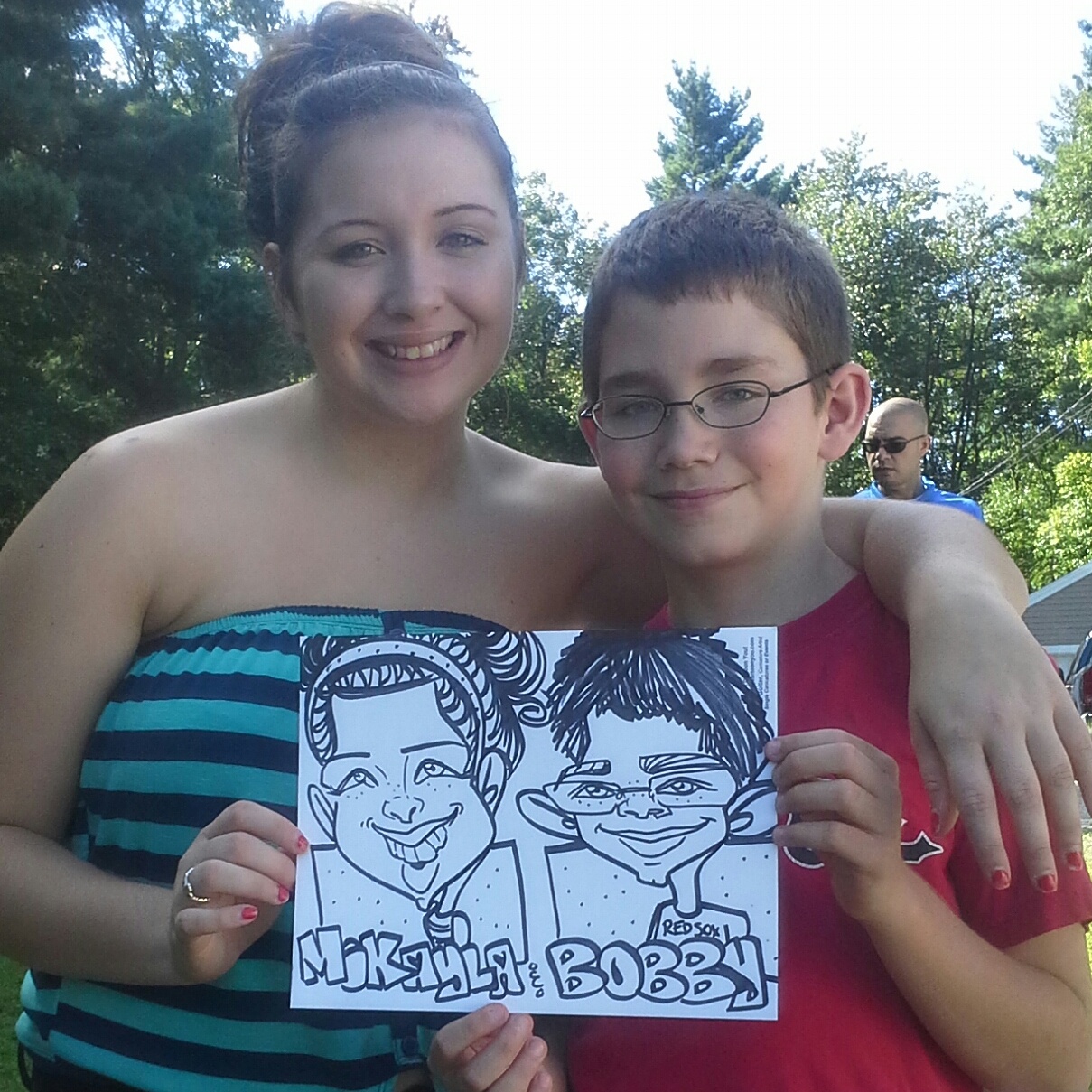 Nothing is more fun than getting drawn as a cartoon. Guaranteed, caricatures will be the life of the party and your guests will remember your party because they go home with their own cartoon caricature. It's fun!
Caricatures might be one of the greatest party ideas yet. If you have a New Hampshire, Maine, Massachusetts or Vermont birthday, reunion, company or corporate party or any other type of event where caricatures would be a big hit and you want to talk about it, contact me.
Questions? Comments? Feedback?
Ready to Book?
You can call me at 603-332-9382
Email me at erica@haveacartoonyou.com
Or fill out the form below (and it will come to my email inbox)
Thanks!
Erica