Where It All Began.. How Erica Became a Caricature Artist
It really started when I was still in diapers, or at least that's the furthest back I can remember creating art and having a passion, which I would never have known at the time, would eventually become the fate of my being.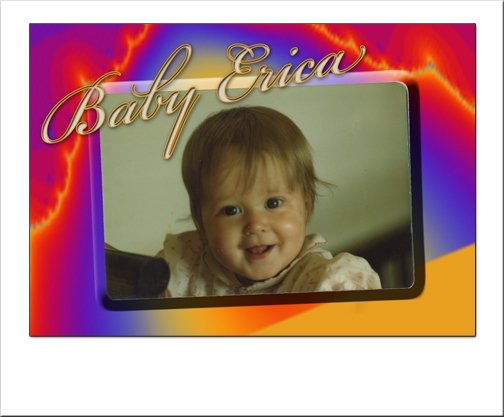 When I was four, I learned to color in the lines and I instantly fell in love. This was the beginning of a lifetime relationship with art & creativity.
When I was 15, I was heavy into graphic design and had a supreme interest in animation. I was learning web site coding, design programs, how to build computers from the ground up and and producing hand rendered illustrations at my leisure.  At that time in my life I decided I wanted to be an artist at Disney World, but it wasn't at that time I would realize that by the time I was 20, all of that would come true, or that it would be caricatures that would actually become my career.
Working already in the professional graphic design field in NH, I started school to further my education in graphic design. I wasn't even 21. I was in my first semester of Visual Communications (and my second degree; my first in Business). I saw a sign in the hallway of my dorm room that said, "Disney is Coming to Town!" I eagerly found out the details that there would be an orientation at UNH (University of New Hampshire) with Disney World recruiters. Suited up and portfolio in hand, I attended that orientation. There were 350 students who attended, 12 interviews awarded and they took three of us back- including me.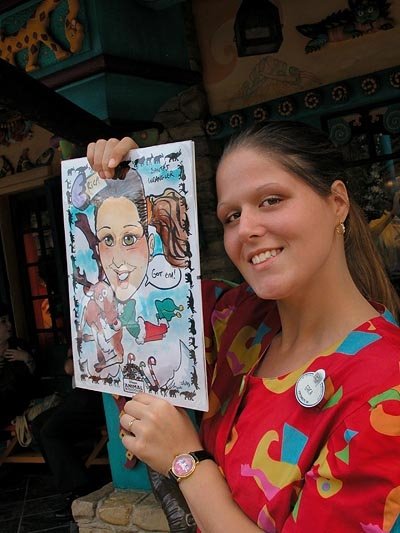 It was only 3 months into my Disney College Program before I found my first caricature artist. I loved everything about their job. I loved that they entertained the public. I loved how they went to work and colored all day, and got paid for it. I loved how they came face to face with humor and new faces every single day. Caricatures. It was perfect. I auditioned for that job. I drew caricature celebrities out of magazines as a sample of my skillset and I was hired! Just in time to start a 4 year cartooning career entertaining guests with personalized caricatures at the 'Happiest Place on Earth (and a lifetime career doing exactly what I loved to do).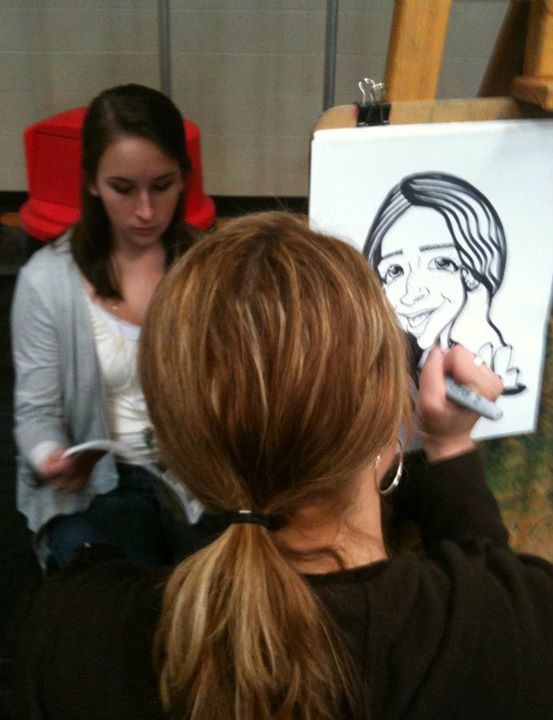 Caricatures. Yeah. For me, it doesn't get much better than this.